Research areas
Research areas include the development of systems supporting design and construction.
The CAD research area provides advice on the selection of CAD and FEM systems and organizes CAD training courses. Research is currently focused on the development of an active semantic design system and a development-accompanying design system for rapid prototyping.
Consulting
Advice on the selection of CAD and FEM systems
Services
Implementation of research and development projects on CAD technical issues
Spatial tolerance analysis and synthesis
Quality assurance in design through traceability of test data
Use of knowledge-based systems in design
Use of 'Aktives semantisches Konstruktionssystem'
Development-accompanying design system for rapid prototyping
Continuing education / Seminar offer
CAD training course
Seminars on topics including CAD/CAM, rapid prototyping and the finite element method
Research facilities
CAD laboratory with 50 workstations for training, research and seminars
verschiedene CAD/CAM-Systeme
different CAD/CAM systems
FEM systems for structural mechanics and fluid dynamics problems as well as for kinematic investigations
3D printer
Heiko Graf, IMA

The semantic networking of existing knowledge in the early phases of product development as realized in subproject B1 of the Collaborative Research Center 374 with the help of the software prototype of the Active Semantic Design and Reliability Network is to be tested in industrial implementation.
For further information please contact our office at phone number 0711-685 66170 or 0711-685 66171. You can also place your orders there.
Grundlagen, Rahmenbedingungen und Realisierung
Bertsche, B. (Ed), Bullinger, H. (Ed) (2007)
"Wenn wir Schlittschuh über dünnes Eis laufen, liegt unser Heil nur in der Schnelligkeit." meinte Ralph Waldo Emerson (1803 82), amerikanischer Philosoph und Dichter …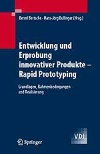 Contact Head of CAD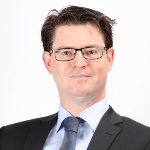 Frank Bauer
apl. Prof. Dr.-Ing.
Head of Sealing Technology &Head of StutCAD
Institute of Machine Components (IMA)
Pfaffenwaldring 9, 70569 Stuttgart