When sealing greases, starved lubrication of the sealing system often occurs.
In the grease deficiency research project, the occurrence and possibilities for avoiding this starved lubrication were investigated. For this purpose, a test and evaluation method has been developed that allows the identification of starved lubrication in short test runs. In addition, possibilities were developed to predict starved lubrication by short, simple and fast measurements on frequently available rheometers This allows to prevent starved lubrication by means of a suitable grease selection, or to specifically reduce starved lubrication by adjusting the operating conditions or the sealing system.
The procedure and the results of the research project were described in the final report, which is available at the VDMA Shop (https://www.vdmashop.de/).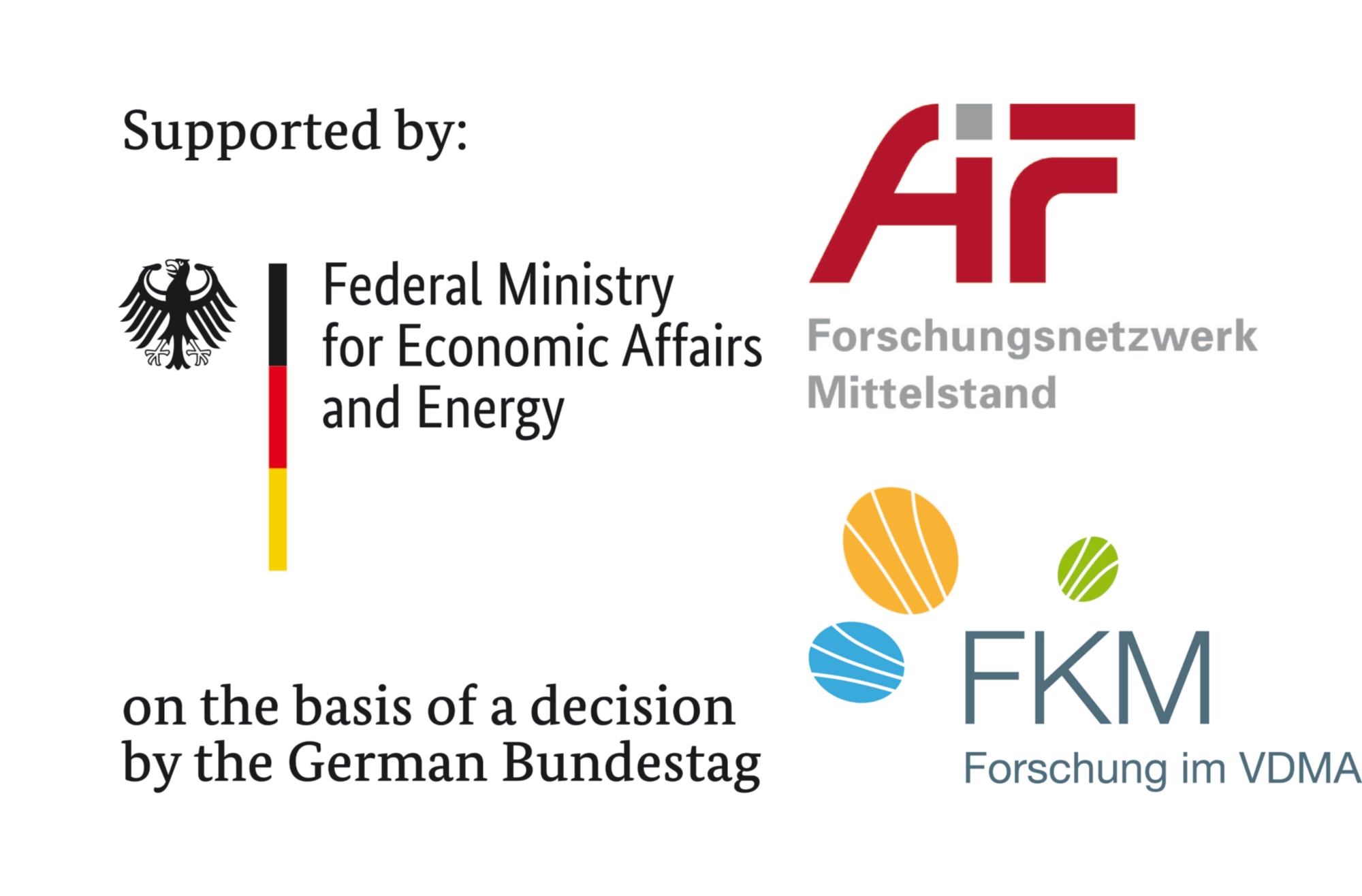 The IGF project 19930 N/1 of the Forschungskuratorium Maschinenbau e.V. (FKM) was funded by the AiF as a support of the Industrielle Gemeinschaftsforschung (IGF, Industrial Collective Research) by the Federal Ministry for Economic Affairs and Energy (BMWi) on the basis of a decision by the German Bundestag.
Publications
Hahn, Susanne

;

Feldmeth, Simon

;

Bauer, Frank

: Correlation between grease properties and starved lubrication in rotary shaft seals. In:

16. Arnold Tross Colloquium

, 2021 — IMA-DT 677 (presentation)

Jaekel, Susanne

;

Feldmeth, Simon

;

Bauer, Frank

:

Fettmangel - Vermeidung von Mangelschmierung bei fettabdichtenden Radial-Wellendichtungen

: Heft 338. FKM-Vorhaben 446. IGF-Nr. 19930 N, 2021 — IMA-DT 682

Hahn, Susanne

;

Feldmeth, Simon

;

Bauer, Frank

: Test and evaluation method for greases in grease-sealing rotary shaft seals. In:

Tribologie und Schmierungstechnik

. Bd. 68 (2021), Nr. 5, S. 24–31 — IMA-DT 695 (peer-review)

Hahn, Susanne

;

Feldmeth, Simon

;

Bauer, Frank

: Test and evaluation method for greases in grease-sealing rotary shaft seals. In:

62. Tribologie-Fachtagung 2021

, 2021. — ISBN 978-3-9817451-6-0, S. 64/1-64/10 — IMA-DT 691