Hydraulic rod seals require good chemical resistance to the hydraulic fluid as well as high resistance to abrasive wear. Commonly, hydraulic rod seals are made of thermo-plastic polyurethane (TPU) based on fossil raw materials. The aim of the research project is to develop sustainable high performance TPU by replacing conventional raw materials with regenerative biogenic structural components.
Therefore, advanced tribological test methods are developed for hydraulic rod seals manufactured from high-performance TPU with regenerative raw materials. In particular, the test rigs are intended to enable time-accelerated testing of extrusion behaviour and wear behaviour with varying hydraulic fluids in order to evaluate the performance of new TPU prototypes.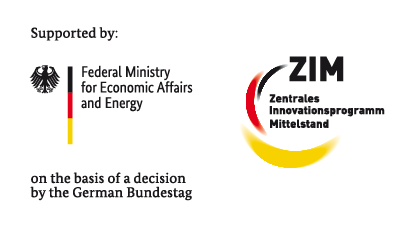 The ZIM project ZF4728002BA9 is carried out in cooperation with the company Fietz Automotive GmbH, Burscheid, and is supported by the Federal Ministry for Economic Affairs and Energy (BMWi) on the basis of a decision by the German Bundestag.
Contact
Simon Feldmeth
Dipl.-Ing. Pat.-Ing.
Team Manager Simulation