The aim of the research project is to develop and validate a kinematics model for parameter-dependent representation of the grinding process. This enables the reproducible generation of macro lead-affected and macro lead free sealing counterfaces to increase the functional reliability of rotary shaft seals subjected to high dynamic loads.
For this purpose, macro lead -determining parameters are identified and implemented in a kinematic simulation model. The resulting surfaces are compared with real surfaces of the same manufacturing parameters and evaluated.
Further process influences are added to the model in order to represent the grinding process efficiently and accurately enough. By determining grinding parameters for the production of macro lead free surfaces, the risk of leakage in rotary shaft seals can be reduced.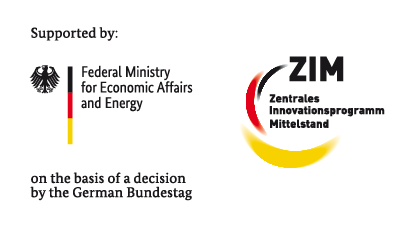 The project is funded by the German Federal Ministry for Economic Affairs and Energy and by the 'Central Innovation Programme Mittelstand'.