In the pneumatic grease project, new types of grease are to be developed that are not only characterised by a constantly low breakaway force, but can also be used universally due to their food compatibility and formulation without paint-wetting impairment substances ("PWIS-free").
For this purpose, the cooperation partner, Chemie-Technik GmbH, develops greases which are then tested at the IMA for their friction properties. Therefore, a test rig is being specially developed and set up with which the frictional force of pneumatic seals can be examined after variable idle times.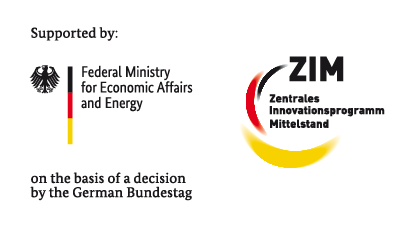 The ZIM project KK 5126701TS0 is carried out in cooperation with the company Chemie-Technik GmbH, Vöhringen, and is supported by the Federal Ministry for Economic Affairs and Energy on the basis of a decision by German Bundestag.