IMA sees itself as a modern service provider for industry. Many years of experience in processing industrial orders and know-how in sealing technology ensure that orders are processed quickly. The range of services covers many areas.
Test bench investigations
Functional examinations
Fluid-elastomer compatibility test
Conveying value measurements
Measurement of frictional torque/frictional force
Comprehensive pre- and post-testing of sealing systems
Damage analysis
Analysis of damaged sealing systems at the institute or on site
Surface examination
2D/3D topography measurement according to DIN
Tactile roughness measurement according to DIN/VDA
Macro/micro twist measurement
Twist measurement according to the thread method
Measurement of surface energy and wetting
Evaluation of surfaces
Simulation
FE analysis to determine the contact behavior / contact pressure
Optimization of geometry
Determination of mechanical properties of sealing materials
Flow and temperature simulation incl. sealing environment
Consulting
Consulting on sealing problems
Elaboration of sealing proposals
Conception of sealing systems
Preparing expert opinions
Seminars / Lectures
Seminars and lectures on sealing technology issues such as application, function, mode of action, limits, etc. of seals and sealing systems.
Contact Head of Sealing Technology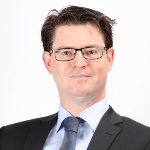 Frank Bauer
apl. Prof. Dr.-Ing.
Head of Sealing Technology &Head of StutCAD
Institute of Machine Components (IMA)
Pfaffenwaldring 9, 70569 Stuttgart